---
ELF celebrates 50 years of innovation as TOTAL launches new trade range under the ELF brand.
---
ELF is celebrating its 50th year anniversary, having been a winning brand since 1967. ELF bolstered its position in 2000 by becoming a TOTAL brand and coinciding with the anniversary milestone; the lubricants manufacturer TOTAL has launched a new automotive trade range consisting of six new lubricants under the brand ELF SPORTI.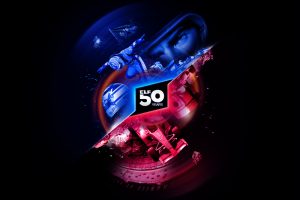 The range will be introduced to complement its existing premium range of QUARTZ lubricants to offer core "meet the requirements" statements for key independent aftermarket needs at competitive price points. The current top tier QUARTZ range offers customers the benefits of manufacturer recommendations and partnerships, as well as a wide range of formal manufacturer approvals allowing garages to up sell or increase their profits on service work.
ELF has spent 49 of its 50 years participating in motorsports competitions all over the world. Beginning in 1968, the special partnership with Renault helped take home 18 Formula 1 drivers and constructors world championship titles. It also covered numerous successful partnerships with teams driven by Jackie Stewart, Ayrton Senna, Michael Schumacher, Damon Hill amongst many others.
The expertise accumulated over the 50 years means it is trusted by leading international manufacturers, and has created long-lasting partnerships with brands including Renault, Dacia, Nissan and Kawasaki.
Using high-quality base oils and raw materials, the products are said to keep engines clean and maintain performance without the need for the cutting-edge Age Resistance Technology used in TOTAL's QUARTZ range.
To meet the market needs, the range will offer products for a variety of OEM specifications. The full range includes:
SPORTI 9 C2/C3 5W-30
SPORTI 9 C3 5W-30
SPORTI 9 A5/B5 5W-30
SPORTI 9 Long Life 5W-30
SPORTI 9 5W-40
SPORTI 7 A3/B4 10W-40
ELF SPORTI is available now from TOTAL in July 2017 for bulk, 208-litre barrels and 20-litre packs. The 1-litre and 5-litre packs will be available from August 2017.
---
Check out the
ELF
50 Years of Passion video,
here
.