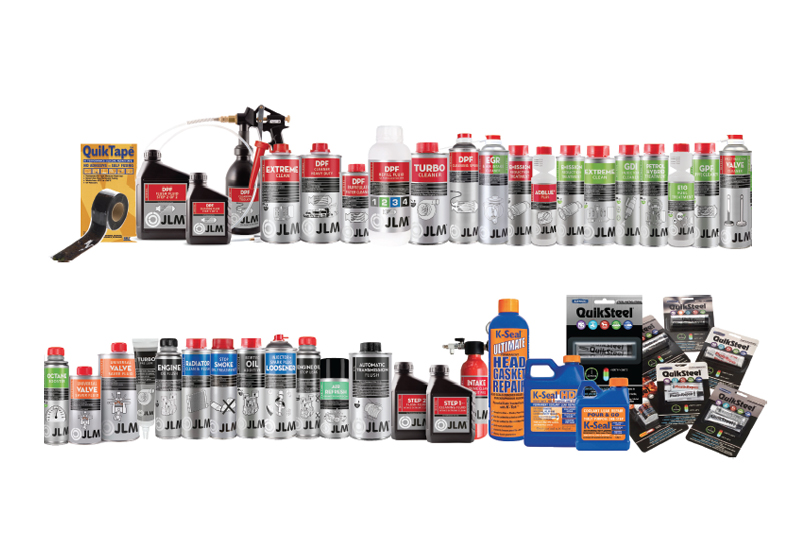 ---
With Kalimex the UK distributor of JLM Lubricants, its managing director, Mike Schlup, offers a bullish account of why JLM might be a brand to consider:
---
The last few years have been turbulent for the automotive aftermarket to say the least, with little sign of things settling down soon. With inflation still high, perhaps distribution of some lines remains an issue, life remains challenging for the professional motor factor; however, for your customers, especially trade, your role is crucial! You are the professional voice that cuts through the clutter when it comes to new products and the brands you can stake your reputation on and recommend with confidence. For your trade customers choosing to return and reorder, you can strike the jackpot with a growing income stream!
At Kalimex, we have worked closely with motor factors for almost 30 years. We have built a loyal factor following of our global bestselling product lines: K-Seal Coolant Leak Repair, QuikSteel, and in recent years – well 10! – JLM Lubricants' range of trade-tested meets trade-trusted products.
So, if you have not yet looked closely at the JLM brand, we encourage you to find out what the fuss is all about – and discover why mechanics in 45 countries believe in JLM products. With the growing trend of 'repair versus replace' and 'products over parts', there has never been a more important time to stake your reputation on products that tick both these boxes.
Getting product on the shelves is, of course, the first step but ensuring your customers are aware of what you're stocking is the next.
We urge you to talk to us about JLM Lubricants and the top selling products we recommend you should stock. We can also offer support in the shape of our tried and tested marketing campaigns, so you can introduce our range to your customers.
Quality formulations with extensive testing
Every JLM Lubricants product has been extensively tested – to industry standards and also by technicians in workshops – before reaching your shelves. JLM Founder, Gilbert Groot, said: "We develop products for the trade that are ahead of the curve in satisfying unmet needs. We also develop products where our mission is to set new standards on what's already available with improved formulas that make a measurable difference."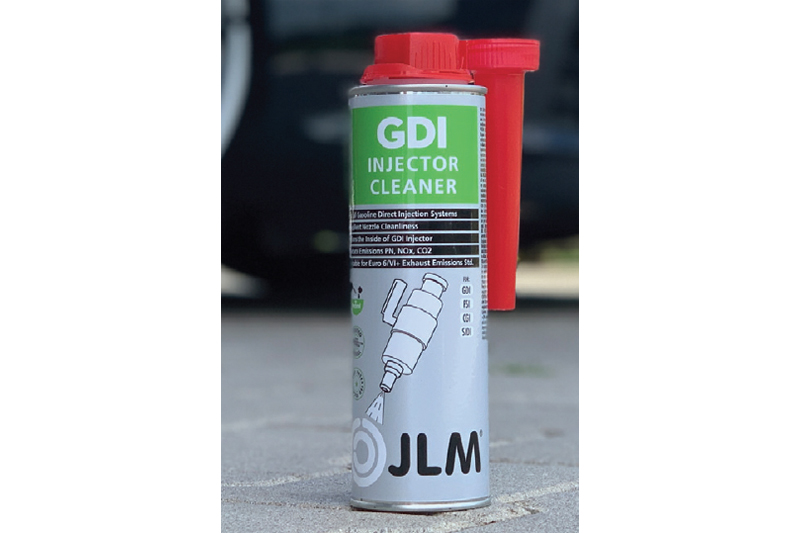 An example of this is the JLM GDI Cleaner. The JLM formula was put through a number of stringent tests on real vehicles in real workshops. Within one hour of application, the injection time and the emissions were restored to the factory settings on all vehicles tested.
This is just one product of the many that JLM put through its paces before launching. The JLM DPF Cleaner is another; this range, for example, contains cerium and platinum as opposed to iron. This promotes regeneration at a lower temperature and produces less soot than iron, so the DPF benefits.
Trade trusted
Steve Scott, founder of SimplyDiag network, recommends JLM products to his global following of technicians, as do many influencer technicians from the likes of Australia, Netherlands, Slovakia, Portugal, and Germany.
Saves trade customers money
Best does not always mean most expensive! JLM Lubricants products are competitively priced; for example, the JLM DPF Refill Fluid, one of our motor factor bestsellers, is a universal regeneration fluid alternative for the aftermarket. It can be used as an option for all currently known original part numbers for the manufacturers concerned.
Growing income stream
The great thing about recommending JLM Lubricants' products to your trade customers is that we're confident they'll come back! Once they've tried the products in their workshop, we're confident regular orders will follow – and this has to be the holy grail for any motor factor.
---
For more information about JLM Lubricants,
click here
.