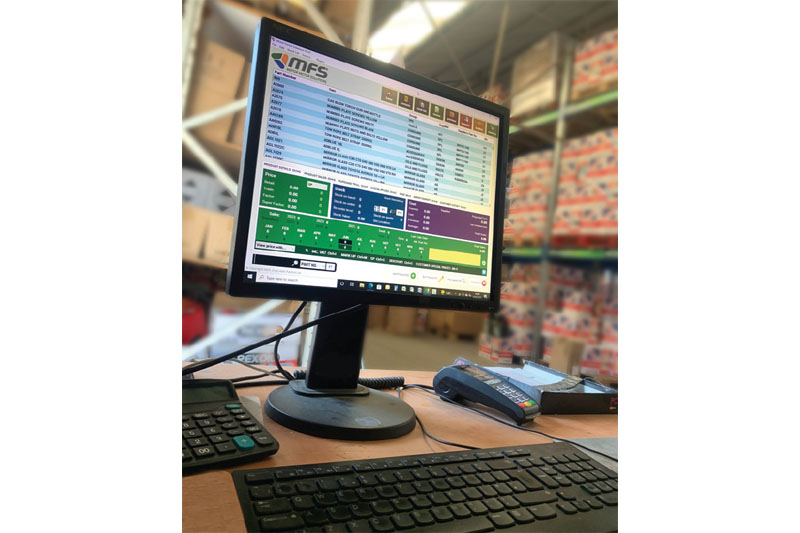 ---
In part two of the Jivaji Auto Factors case study, Andy Gaunt of All Car Components, reviews Motor Factor Solutions (MFS2).
---
Andy Gaunt, of All Car Components in Watton, Thetford, started his business in March 2021. He had worked at Motor Parts Direct for 30 years and was the regional director for 25 before he left and set up his own business.
He was accustomed to working with established software systems at Motor Parts Direct, but the cost of using the same system in his own business was prohibitive. Andy said he wouldn't have been able to recoup the money spent on the software, but as his business grew, there was no getting away from it: the time had come to computerise his business.
Andy conducted some research, came across MFS2 through Google search, and made some enquiries. After discussing it with a member of the Jivaji staff, also an Andy, he chose the option of installing MFS2 remotely.
Over the next few months, as Andy Gaunt learnt MFS2, he found the support from Jivaji invaluable: "It was a very easy system to use, without a doubt, and I couldn't fault the support provided by Andy Jones when we needed it. He was great at correcting any mistakes we made and no matter how many times I rang, it was never an issue. I also liked the pricing structure – it made sense."
As the two Andy's worked together, to make sure there was a smooth transition to MFS2, the relationship became reciprocal. As we receive feedback from our customers, we revise the program so that all customers benefit. Andy Gaunt needed some specific changes which were made: "The software system ended up being fantastic for us. As Andy tweaked the system to suit our needs, the same tweaks were applied for other customers."
All Car Components has grown from two staff in 2021 to eight, including five delivery vehicles. Andy Gaunt is clear that MFS2 has been an important part of that growth: "Our business has flourished, and we wouldn't have managed or grown that much without MFS2. The system has really helped us".
Jivaji claims it is wonderful to hear that its software has played a part in enabling Andy to grow his business.
---
For more information about Jivaji Auto Factors,
click here
.