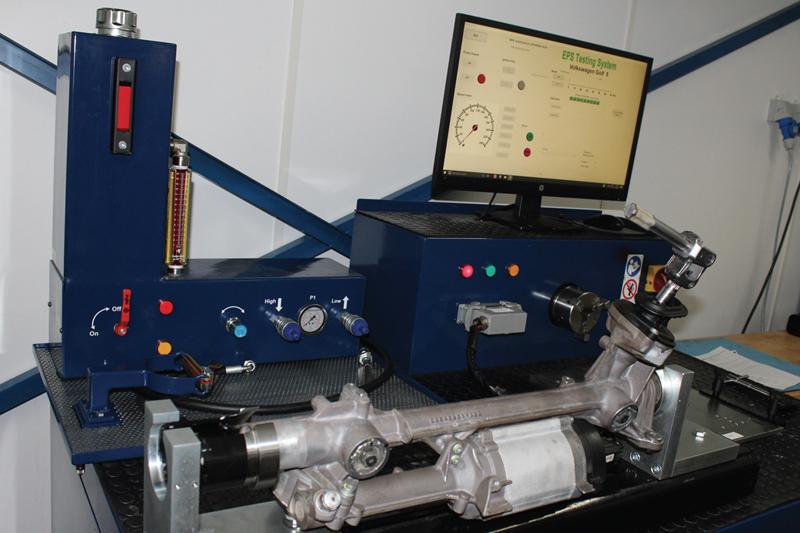 ---
Shaftec believes that to ensure a growing and sustainable independent aftermarket, knowledge is power, education is key and investment in research and development is paramount. Thus, it uses FlexRay.
---
In 2023 technology continues to advance at pace. This not only concerns the vehicles and powertrains, but also aftermarket parts themselves, which must be adapted to meet the ever-changing communication needs of a world striving for continuously improved automotive performance. FlexRay, the next generation automotive communication protocol, is used by Shaftec to future-proof its parts and benefit its customers.
FlexRay is an electrical communication technology that is used to enable high-speed and fault tolerant data exchange between different ECUs in a vehicle. It is an evolution, not a revolution, and has evolved so that parts can synchronise to share data and communicate with a vehicle, delivering performance.
CAN (Controller Area Network) is currently used in most vehicles on the roads today, and in the past, this provided a powerful enough 'bandwidth' for the parts and vehicle to communicate. A communication protocol CAN FD (Flexible Data Rate) was introduced and is used by some to try and bridge the gap between CAN and FlexRay.
As technology has progressed, however, more VMs have moved over to FlexRay, which allows intercommunication of all electronic parts via a car's own mini 'ethernet'. The aim of each protocol is the same: to provide a connection between the components and the vehicle, so everything works in tandem.
Akin to moving from dial-up to fibre-optic broadband
CAN could be compared to an old dial-up connection or 3G. With a low data transfer rate of up to 1Mbps, it can be unstable, unreliable and moves data slowly
CAN FD can be viewed as the next step-up – broadband or 4G – which is better, more reliable, and stable and moves data faster. With data transfer speeds of up to 8Mbps, it provides more flexible data frame formats, allowing more efficient use of the available bandwidth. From a technical viewpoint, CAN FD allows for data frames of 64 bytes compared to the 8 bytes limit of CAN, which reduces the number of messages
And then there's FlexRay, which can be looked at as the equivalent to fibre optic broadband or 5G. With a data transfer rate of 10 Mbps, it's far more stable, reliable and moves data much faster. This greater bandwidth results in greater control over safety systems and management of all components, which is critical with the constant expanding technologies in cars and their components. FlexRay also offers built in redundancy, meaning it can use two separate communication channels to transmit data. If one channel fails, the other channel can continue to transmit data. CAN does not have this functionality
Data transmitted within a specific time window
FlexRay uses a time-triggered protocol to ensure that all ECUs receive information at the same time and synchronise. This makes FlexRay important in safety-critical applications where timing is critical, such as ADAS and autonomous driving.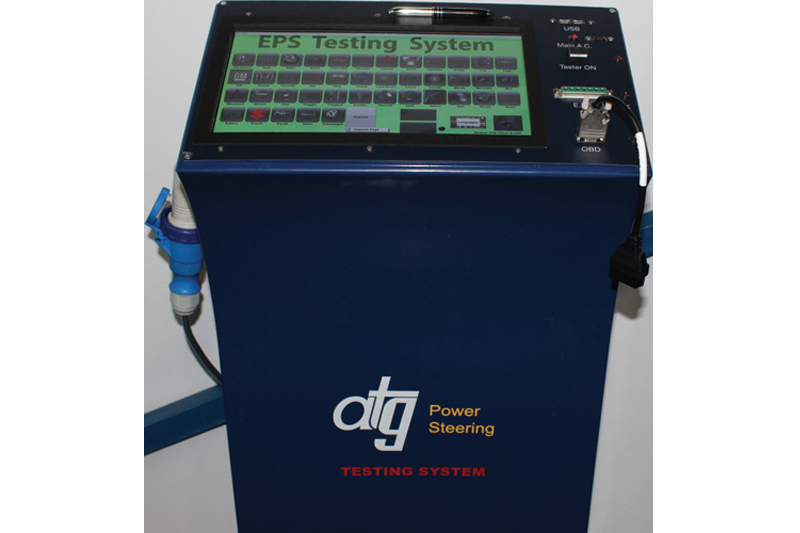 Another example is where FlexRay protocols are used to send data from a steering wheel angle sensor to an ESC system to assist with vehicle stability.
Shaftec Operations Manager, Andrew Ferber, said: "With VMs using this technology on an increasing number of vehicles, at Shaftec we've long understood that aftermarket growth was inevitable.
"We've been working on this project for many years, which has required a massive amount of work into research and development, as well as greatly expanding the physical space being used within our facility to accommodate for the differing technologies in steering.
"We made the decision not to use the bridging technology protocol, CAN FD, but rather move straight to FlexRay, as CAN FD is not reversely compatible with traditional CAN systems. Where the two need to be used in the same system, a protocol converter needs to be used.
"Now, at Shaftec, we can read electrical steering racks and electrical steering pumps when they come in – as core or as a surcharge unit in return – before the remanufacturing process starts, and ensure the finished, fully remanufactured parts are compliant and able to use FlexRay communication technology when they leave us. This enables reliable fitment without coming into electronic blockers."
The Shaftec FlexRay process
The core unit is visually inspected, checked for conformity to criteria and ID matched to OE numbers, manufacture dates and casting numbers
It is then connected to the test bench and powered up to establish communications
An automotive diagnostics tool is connected
The unit will then have operational parameters and the following internal information checked: voltages, amps, speed sensor type and functionality, torque sensor functionality, vehicle speed, position sensors, angle sensors, codings, software ID, hardware ID, diagnostics
If present, all DTCs are retrieved to assess the reasons why it was removed and to determine if a repair is required or not
---