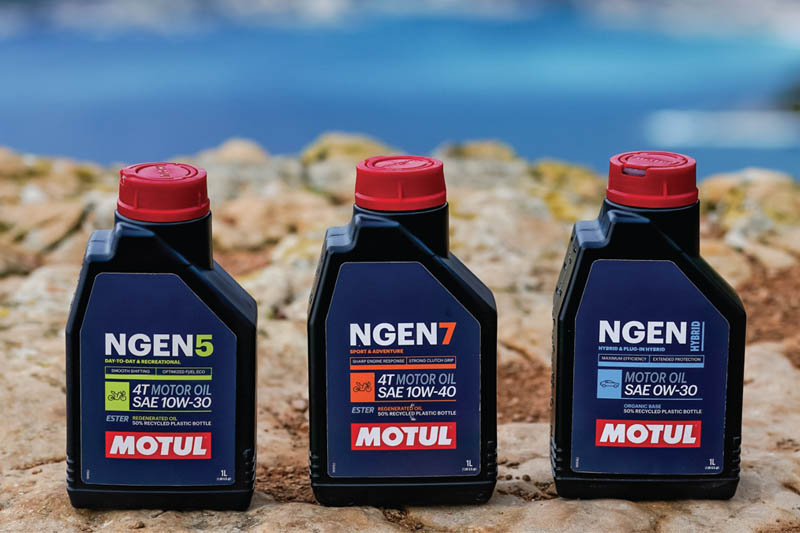 ---
Motul UK Sales and Marketing Manager, Andy Wait, explains how the company has embraced motoring, manufacturing and social trends to develop NGEN, which it believes is a lubricant for future generations.
---
Motul has an enviable record when it comes to innovation in lubricants. This is, after all, the brand that introduced to the automotive world, arguably, the three biggest advances in lubricants in the second half of the 20th Century.
Today, most people run their cars on lubricants that have completely dispensed with mineral oil, because our motors and gearboxes now use fully synthetic lubricants. Perhaps surprisingly, fully synthetic motor oils have actually been around for more than half a century, because Motul 300V ushered in the age of the fully synthetic engine lubricant as far back as 1971, using Ester technology derived from the aircraft industry.
This year marks the 70th anniversary of Motul, where it introduced the first multigrade oil for the motor industry – Motul Century – something that truly ushered in the modern era in vehicle lubricants. Before then, lubricants had to be changed in the summer and winter – depending on location – but this new wonder product could be used all-year round, in a broad range of temperatures, thereby reducing lubricant consumption and maintenance.
In between these two events came the next major step in lubricant evolution: the introduction of semi-synthetic motor oil which, for the first time blended-in synthetic lubricants with mineral oil. This revolutionary type of motor oil was launched into the automotive market in 1966, offering all of the advantages of castor oil but without the disadvantages of oxidation, varnish deposit and, not unimportantly, cost. The result was a product that withstood constraints and mechanical loads 10 times higher than the previous-generation mineral oil lubricants.
Unveiling NGEN…
So, when Motul announces NGEN, which is hailed as the "next generation of engine oils" it would hope that the industry thinks it is probably worth looking at in more detail.
Motul looked at the market holistically and at the issues and trends in the industry. It observed that OEMs across the board have prioritised preservation of the environment and Community Social Responsibility, and they are heavily communicating their desire and determination to improve their environmental impact.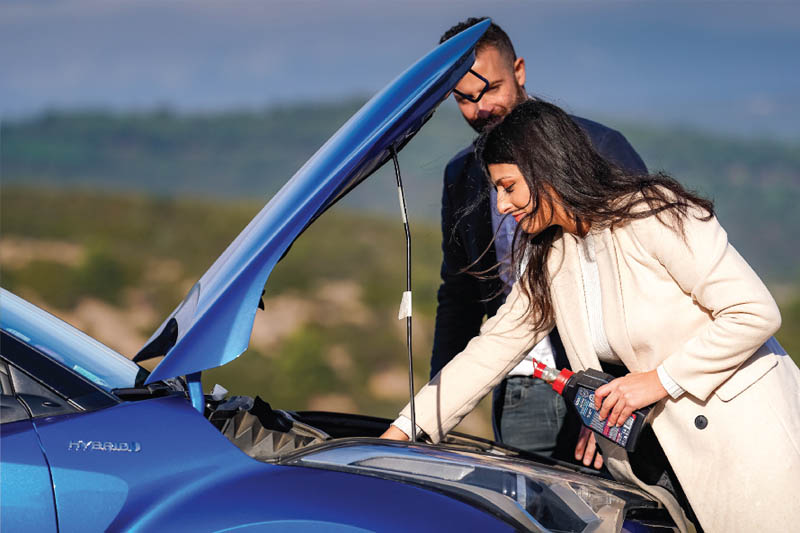 In line with this and, given the large numbers of ICE cars that will be on our roads for many years to come, Motul decided to pioneer a sustainable oil in every key aspect, but, vitally, one that does not sacrifice performance in any respect to achieve this sustainability.
Motul NGEN offers the opportunity for the individual to make a difference when it comes to lubricating their vehicle.
At the heart of NGEN is regenerated oil. This is waste oil that has been recycled, but not through the conventional methods. Motul subjects the waste oil to a highly selective treatment process to achieve the level of performance it expects from its products. Let's be clear, while Motul is reusing waste oil, this is by no means what most people have in mind when the term 'recycled oil' is considered, and this differentiation is vital.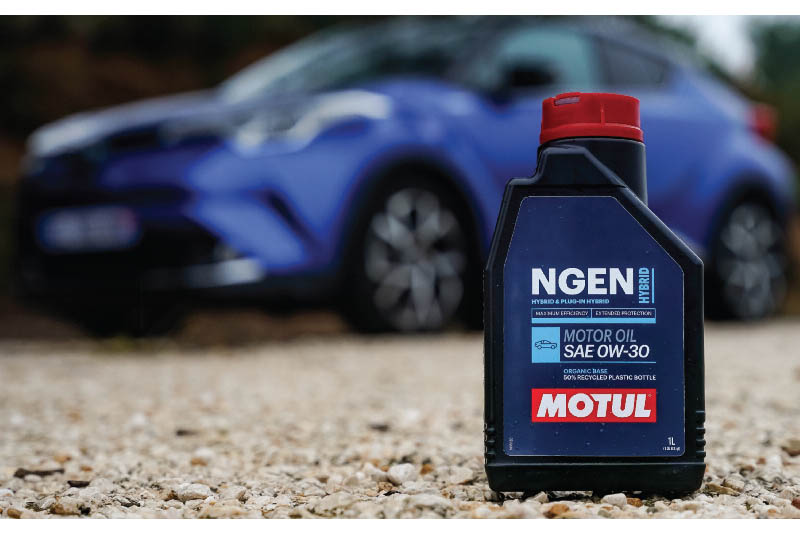 With regeneration the waste oil is subjected to more than 10 different processes – several different stages of distillation and various filtration processes – in order to produce a new base oil of outstanding quality.
In launching NGEN products, Motul is using various levels of regenerated oil. NGEN 7, which basically mirrors Motul's 7100 range, for instance, contains 50% regenerated product in its formulation, while NGEN 5, which equates to Motul's 5100 series, consists of 75% regenerated product.
Extended to hybrids
Motul is also extending the NGEN concept to produce a Hybrid lubricant with 25% biosourced oil from renewable resources.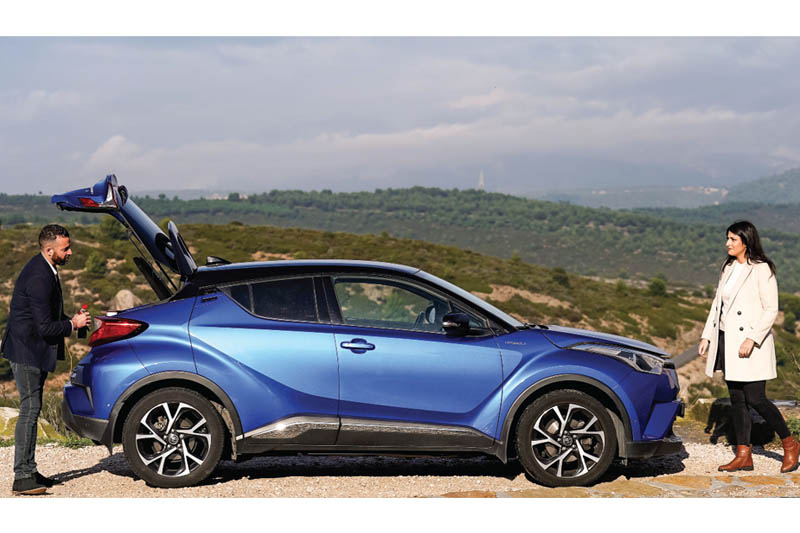 By regenerating base oil with the treatment it uses, Motul's experience at the forefront of Ester technology has also meant that it is actually able, during the regeneration process, to engineer improvements into the lubricant and actually improve on the original oil's properties, bringing gains such as greater economy, easier start-up and greater durability.
NGEN oils: 100% recyclable
With NGEN reflecting not simply technological shifts and progress, but also a lifestyle choice, Motul has naturally made sure that it extends the regeneration concept to its packaging as well. Motul NGEN packaging also employs 50% recycled plastic, and the NGEN product containers are, themselves, completely recyclable.
This production of regenerated base oils from renewable raw materials also consumes less energy than the production of virgin base oils, resulting in a 25% improvement in CO2 balance through using the process.
NGEN may not, on the surface have produced the same technological leap forward that, for instance, mutligrade and synthetic oils brought in their day, but Motul firmly believes that this is the future for lubricants.
Unsurprisingly, therefore, NGEN 5, NGEN 7 and NGEN Hybrid will soon be joined by further NGEN products, as the range expands to cover more and more of the vehicle parc.
---