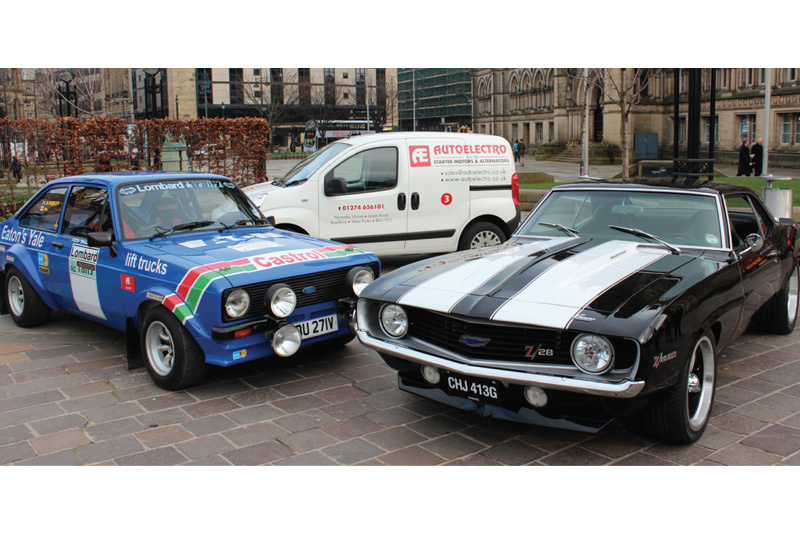 ---
A 1958 Rolls Royce Silver Cloud and 1969 Jaguar E-Type are two 'reman and return' examples that Autoelectro has already encountered during classic car season. The rotating electrics remanufacturer has reported a "deluge of enquiries". Harnek Bhogal reveals why he believes the supplier is the "go-to" for many customers:
---
We have remarkable pedigree in catering the rarest and hardest-to-find applications. Naturally, this means that a lot of our enquiries are specialist and classics make-up a significant part of that – particularly this time of year!"
Swing in classic car momentum
Analysing its own data, Autoelectro has observed a new trend in the marketplace: it believes there has been a weighty shift in attitude towards classic car motoring. Harnek elaborated by pointing to the real-world impact of various and seismic events in recent years:
"The world is continuing to recover from the COVID-19 pandemic, while recent supply chain disruptions as a result of the war in Ukraine, economic sanctions of Russia and high inflation rates have affected the economic balance of society.
"Consequently, we have found that some consumers with disposable income for classics have now taken the plunge and decided to live the dream, as their buying options for a new car and the lead time associated with that have been narrowed."
Autoelectro is primed to handle this increased demand; it has a warehouse facility that provides "outstanding availability", meaning a starter motor for a Porsche 911 Turbo (930 model) (1977- onwards) or alternator for an Austin Metro (1990-onwards) can be with a customer the next day.
On the "rare occasion" where a unit isn't in stock, Autoelectro has the ability to offer a 'reman and return' service, or, even better, it may have an old core already in stock to manufacture the part. Ultimately, the supplier believes it has the tools and flexibility to deliver for its customers and keep their classic on the road!
With any breakdown or issue with a classic vehicle, there can be a combination of factors that contribute to a fault: age-related wear and tear, inadequate maintenance, or outdated components are just some of the likely causes.
Autoelectro recommends regular inspection, professional maintenance and use of quality replacement parts. The remanufacturer believes that, with best practice processes, classic car owners will enjoy many miles of trouble-free motoring. Below are some common faults:
Faulty solenoids: Over time, a solenoid's internal components can wear away or become corroded which can lead to issues. Moisture, dirt or excessive heat can also contribute towards this
Worn brushes: As vehicles age, brushes can wear down and lose their ability to make proper contact with the commutator, which can result in intermittent starting problems
Wiring or connection issues: Classic cars can have dated wiring systems that develop into larger issues as they get older. Loose, corroded, damaged or rusted wiring and connections can prevent the starter motor from receiving the required power, again, potentially leading to intermittent starting faults
Faulty diodes: Diodes can fail on any vehicle for a number of reasons, but due to the age and general use (high mileage) of classics, it is more common due to wear and tear. If a diode fails, it can hamper the alternator's ability to produce sufficient output required for the vehicle, leading to charging issues
Worn brushes/slip rings: Similar to the brushes point above. They can wear over time, leading to reduced charging capacity or intermittent charging. Other external factors, such as dust and debris, can accelerate brush/slip ring wear
---
For more information about Autoelectro,
click here
.