Jane Galea explains her role at MPD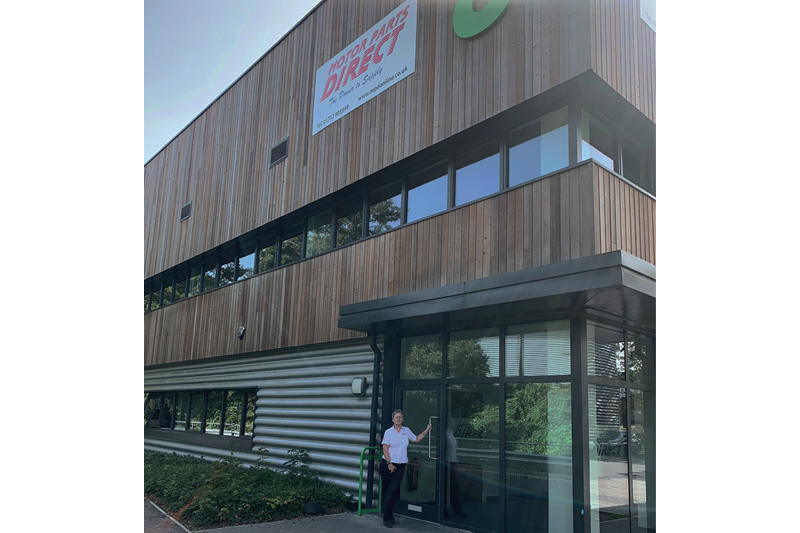 ---
Here in part two of PMF's interview with, Jane Galea, she explains her role at her current company, Motor Parts Direct (MPD).
---
Day-to-day role
Jane Galea acknowledged that her role encompasses a wide array of responsibilities, from planning sales activities to maintaining customer relationships and working closely with suppliers. While it may seem overwhelming, she humorously admitted to "winging it" at times. Jane's philosophy that "the customer is king" guides her every interaction and decision, ensuring that the customer's needs are always met.
At the beginning of our conversation, I could sense a nervousness in Jane's voice, but when she talked about her new chapter at MPD, her team and customers, her confidence oozed. There was a feeling of accomplishment, happiness and ease. I could tell she was content.
Therefore, when I asked her what the best part of her role was, I couldn't finish the question quick enough:
"Building relationships and new challenges of a new branch. I love it when I go into garages, particularly with the influx of female technicians too, which is brilliant! Whether they're in a pit, under a car, they all make a point of saying "hello" and asking how I am, which is just lovely.
"Starting again, I had to develop both relationships and myself; no-one knew who I was, and I had to put the work in. It's great to feel that comfort again, and MPD has been instrumental in that transition from what was a challenging period to an overwhelmingly happy one.
"We support our customers with a fantastic stock holding, delivery service, quick and efficient phone service to support any queries or issues. Obviously, we have a team of brilliant BDMs too! Good stock portfolios are also important, and we're introducing new ranges all the time to keep up with the times, so our customers have everything they need, when they need it."
Five branches means different approaches
Managing five branches for MPD presents unique challenges. Each location has its own dynamics, with variations in foot traffic and customer volumes. However, Jane Galea stressed the importance of consistency in professionalism and methodology across all branches. Her commitment to maintaining this consistency and ensuring that each branch receives the support it needs exemplified her dedication to her role.
She said: "Yes, every branch is different in terms of footfall, volumes etc, but the professionalism and method has to be the same. Consistency is important because if someone needed to come in and pick-up from where I'd left off, it'd be helpful for them to know the status of each branch, what's going well, what needs to improve.
"I won't be giving up my patch anytime soon, though! I enjoy my job because I love the company I work for. My regional manager is a phenomenal supporter; he trusts me to get on with the job. Best of all, though, is the pleasure of getting out there and visiting customers, helping them grow."
Conclusion
Jane's journey in the automotive industry serves as an inspiring example for all professionals in the field. Her emphasis on customer service, her ability to adapt to changing circumstances, and her determination to succeed continues to drive her career forward. Jane's story reminds us that success in the motor trade industry is achievable through hard work, resilience, and a genuine commitment to building lasting customer relationships.
---