Ring unveils exclusive autumn and winter offers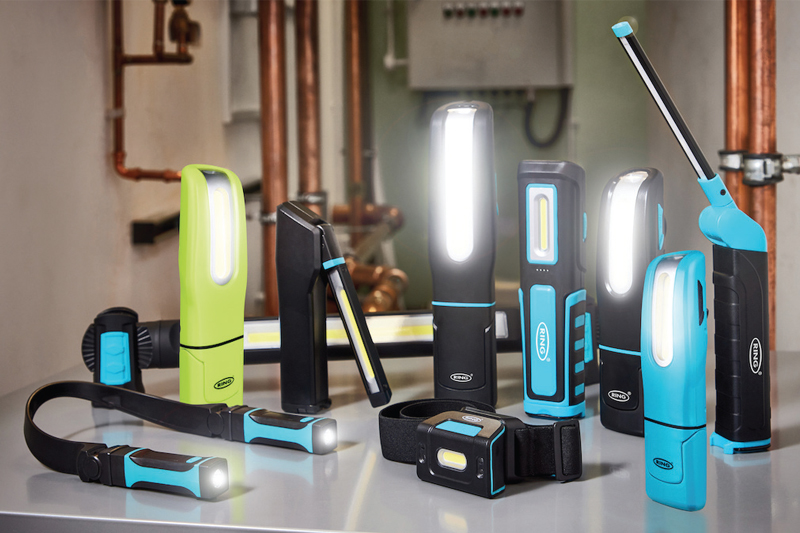 ---
In its pursuit of customer satisfaction and value, Ring, an award-winning player in the automotive lighting industry, has announced its seasonal offerings for autumn and winter.
---
These deals are set to run until 31st December, with the brand promising exciting opportunities for retailers and distributors alike.
One of the highlights of Ring's autumn and winter campaign is the introduction of its counter display unit (part number BU0200) for the Xenon 200 range. This innovation not only offers a space-saving solution for you but also elevates the presentation of the Xenon 200 bulb range. Priced at an enticing £95.00, this counter display unit presents an opportunity for retailers and distributors to reap substantial profits. By selling the bundled package at the recommended retail price, you can make an extra £189.33. The package includes five H7 Xenon200 twin packs (RX2077) and three H4 Xenon200 twin packs (RX2072).
The accolades speak volumes about the Xenon 200 range's quality, after it clinched the coveted Auto Express Best Buy and Product Awards in 2022. Offering up to 200% more luminosity on the road ahead, according to Ring, this range enhances driver visibility. Moreover, boasting a 3700K colour temperature, Ring claimed it ensures a crisper and whiter appearance in the headlamp compared to standard bulbs.
Bulk purchases bring savings
Ring has also crafted exclusive deals for factors looking to stock up on the most sought-after bulbs. By purchasing specified quantities of H7 bulbs, you can receive additional auxiliary bulbs free of charge. The brand reported these promotions make it an ideal time to build up your inventory and meet customer demands without stretching your budget.
For those seeking 10-way boxed auxiliary bulbs, Ring offers the following promotions:
Purchase 1,000 H7 bulbs and receive 1,200 R380, 1,200 R382, and 1,200 R501 bulbs absolutely free.
Opt for 2,500 H7 bulbs and enjoy a bonus of 3,500 R380, 3,500 R382, and 3,500 R501 bulbs at no extra cost.
Go big with 5,000 H7 bulbs and you'll be rewarded with a whopping 8,500 R380, 8,500 R382, and 8,500 R501 bulbs, all complimentary.
Alternatively, for those who prefer single boxed auxiliary bulbs, Ring has tailored promotions to cater to your specific needs:
Purchase 500 H7 bulbs and receive 450 RB380, 450 RB382, and 450 RB501 bulbs free of charge.
Double the quantity to 1,000 H7 bulbs and secure 1,000 RB380, 1,000 RB382, and 1,000 RB501 bulbs as complimentary additions.
For the ultimate deal, purchase 1,000 H7 bulbs and enjoy a staggering 4,000 RB501 bulbs absolutely free.
However, if you see the opportunities provided by selling inspection lamps, as well as bulbs, Ring also has an offer to satisfy both requirements:
Buy 12 RIL3800C MAGFLEX SLIM LED inspection lamps and gain 100 H7 bulbs free
Opt 12 RIL3600C MAGFLEX TWIST LED inspection lamps get 80 H7 bulbs (R477) free
Alternatively, purchase six RIL6100, six RIL6100Y or six RIL6100B MAGFLEX TWIST LED inspection lamps and obtain 80 H7 bulbs (R477) free!
Ring reported these exclusive promotions underscore its commitment to supporting factors, retailers, and distributors in their quest to provide top-quality automotive lighting solutions to customers. With these autumn and winter offers, Ring believes it has empowered its partners to enhance their profitability and meet the ever-evolving needs of the automotive industry.
Act fast, as these limited-time offers are valid until 31st December.
---