Gophr outlines benefits for factors of last-mile delivery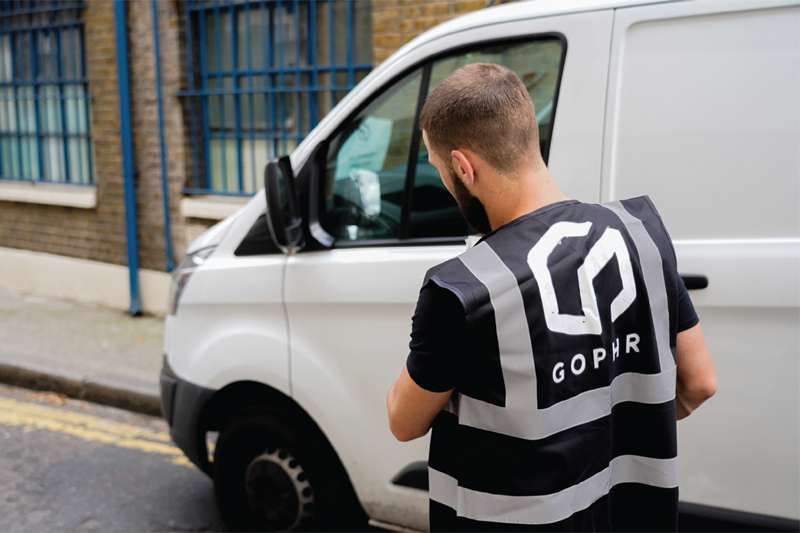 ---
Gophr Strategic Account Director, Graham Smith, puts his case forward for last-mile delivery and how it can accelerate your delivery rates.
---
On-demand delivery is hard to get right – and that's when you have the resource, a fully stocked warehouse and access to a fully mobile fleet of vehicles. You are set up, ready to deal with customer demands quickly and effectively.
But what about a business where it's all up in the air, where demand is random, where there isn't a centralised distribution network? A business where you might have something big enough to warrant delivery in a large van, then the next item is as big as a coffee cup?
It's a scenario that will be familiar to many in the world of motor factors.
An unpredictable supply chain
Supply chains – and this is not just unique to motor factors – can be unpredictable. Orders often come in on an ad-hoc basis, raising challenges, such as delivering to customers with orders big and small, nearby or far away. Demand is unpredictable leaving technicians unclear on when to expect parts, leading to productivity drop off. This isn't good for workshops, and it isn't good for vehicle owners, leaving many to walk away disgruntled.
The knock-on effect on a job that could theoretically take just one hour is a delay of two or three, plus days because the parts aren't there in a timely fashion. Not only are customers inconvenienced by not having their car repaired promptly, but it can damage the workshop's customer relationships, chance of repeat business and wider reputation of the workshop.
The blockages in the supply chain dependent on the availability of parts and small fleets, ultimately, leave workshops frustrated. The result is backlogs, vehicles jamming up the line and customers unable to drive away quickly.
But it doesn't need to be this way: motor factors have an opportunity to improve supply chain efficiency – and help their customers and their customers' customers – by partnering with last-mile delivery services.
Faster delivery drives repeat business
In our own discussions with independent workshops, their inability to plan work and jobs around the availability of parts is a recurring theme. Nine out of 10 workshops we asked highlighted their challenges with speed of delivery, and 3 in 10 raised the issue of motor factors' dependence on inter-branch transfer.
Whilst a motor factor's standard fleet is the bread and butter in terms of delivery, the decision to partner with last-mile delivery services can in effect boost a fleet size. By using a third-party, you can effectively ramp up the number of parts distributed at any given time and, crucially, increase transaction rates with workshops.
For workshops, the benefits of faster delivery are clear: better planning, workload and speed of efficiency can help drive greater profits. For motor factors that improve their services and integrate with on-demand delivery, there is potential to stop workshops going elsewhere with their orders and drive their own repeat business.
Lessons learned in other industries
Motor factors and workshops are dependent on part availability, just as trade can be dependent on building materials. Thanks to the integration of last-mile delivery into the sector, tradespeople no longer have to go off-site to builders' merchants, which means days can be planned from beginning to end with materials and tools delivered in advance or on-demand.
Whilst there are differences, workshops have similar fears over customer frustrations due to parts taking time to be delivered and the customers. After all, they aren't going to be aware of the intricacies and issues of the supply chain, so are naturally going to be frustrated by delays, and a confusing invoice where time billed doesn't tally with time without their vehicle.
Last-mile delivery could potentially be the tonic to the industry's headaches. Given the wide range of vehicle issues that can occur, the varieties of vehicles, combustion types and specialised workshops for things, like commercial vehicles, the supply chain is under increasing strain. With a sparse, decentralised distribution network made unpredictable by ad hoc walk-ins, MOT failures and breakdowns, this could be the perfect opportunity of how the sector functions when it comes to supplying workshops and the distribution network.
Could last-mile be part of a new approach? Don't bet against it.
---