LIQUI MOLY releases Special Tec AA 0W-8 motor oil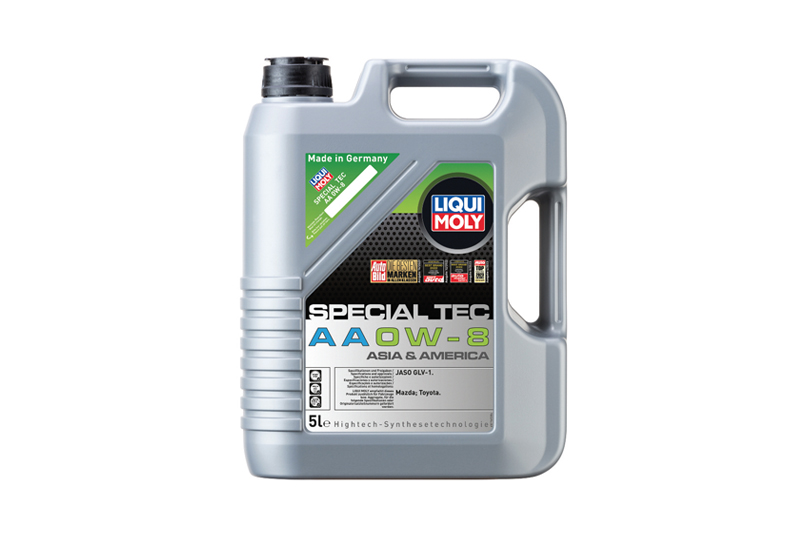 ---
LIQUI MOLY has launched what it describes as its thinnest motor oil to date with the Special Tec AA 0W-8, promising maximum fuel-saving potential and high engine protection.
---
Special Tec AA 0W-8 meets the latest JASO GLV-1 standard, as required for hybrid models from Mazda and Toyota. The abbreviation AA in the product name indicates the vehicles – it stands for Asia and America.
LIQUI MOLY's Oliver Kuhn said: "The Japanese car manufacturers have always been very open to fuel economy. That was the driving force behind low-viscosity oils, starting with 0W-20."
Hybrids have special requirements in terms of motor oil, according to Oliver. He reported that although these units are smaller, they are not subject to less stress, but rather more stress.
He continued: "Such an engine often has to cope with high revs from a standstill, i.e., when cold. This opens the door for water entry. Oxidation resistance, as well as heat and corrosion protection, are additional parameters that are incorporated into lubricant development. As a result, the choice of additives becomes more difficult, as does the selection of the base oil. Consistently highest quality is a basic requirement; the margin for tolerances is extremely small."
He added that 0W-8 is currently the "lowest viscosity class" but it "would be possible to go even lower" though this represents a significant challenge and immense effort.
There is "great demand" for the new LIQUI MOLY Special Tec AA 0W-8 in Europe. Toyota specifies an oil with maximum fuel savings in the vehicle manual. For this reason, workshops and brands are "eagerly awaiting" the fuel-efficiency champion.
---
For more information about LIQUI MOLY,
click here
.