OSRAM encourages focus on bulb sales this winter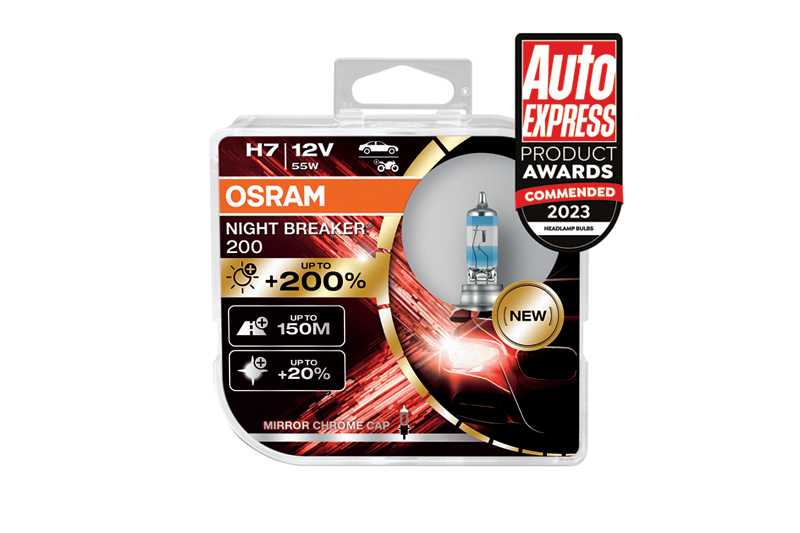 ---
Lighting specialist, OSRAM, is reminding workshops and factors to focus on bulb sales this winter, especially as it claims that the component is more likely to fail in colder temperatures.
---
It's said to be a focus every year as the clocks go back, that factors and workshops should concentrate on their bulb sales and ensure their customers have the best light for the darker nights ahead.
Naturally drivers will notice if their bulbs are performing poorly, as they use them more over winter months, but factors and workshops should be actively encouraging drivers to consider their bulbs while they're still working before they potentially break, according to OSRAM.
One of the main reasons for bulb failure in the winter months is said to be due to the tungsten filament, which is a part of every halogen bulb and what generates the light when a current passes through it, as cold weather can cause it to contract, which can lead to it breaking.
OSRAM says that factors and workshops should also lean on the fact that because it's getting darker earlier, drivers will want the best light source to see the road ahead, and should upsell better and whiter bulbs, so drivers can comfortably see everything on the road and have maximum visibility. OSRAM's NIGHT BREAKER 200 is its brightest halogen bulb, with apparently up to 200% more light on the road and up to 150 metre long beam. This product is said to be one of the bestselling bulbs in OSRAM's upgrade portfolio and widely regarded in the industry, especially as it was reportedly recently recognised in Auto Express's 2023 Product Awards, and so would apparently be an easy upsell for factors and workshops.
OSRAM's Campaign & Communications Professional, Kristin Tränka, said: "We're urging factors and workshops to really focus on bulbs for the winter months, as this is when lighting is at its most important. To be able to see the road clearly is vital for safety, so choosing bulbs shouldn't be decided on price, but on quality and light distribution. As OSRAM is an original equipment manufacturer, we can guarantee to supply premium quality bulbs that have a long lifespan."
---
For more information on the full OSRAM range,
click here
.