CSF takes over Saxons Motor Factors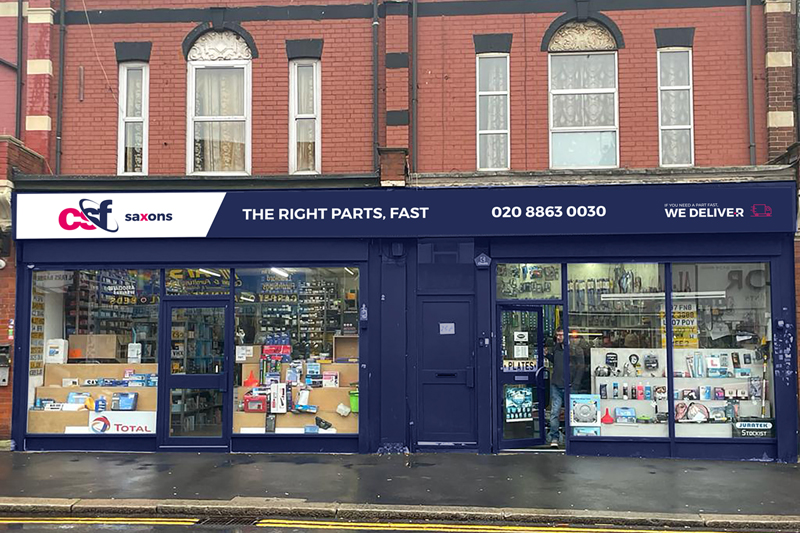 ---
A little over a year since opening a sixth branch in Waltham Abbey in September 2022, Car Spares Factors (CSF), a car parts, accessories, tools and consumables supplier, has taken over Saxons Motor Factors, to become CSF Saxons.
---
Already established in North London, Hertfordshire and Essex, CSF Saxons in Harrow expands the geographic reach into Middlesex. CSF's other branches are in New Southgate (Head Office), East Barnet, Haringey, Park Royal, Waltham Abbey and Welwyn Garden City.
Saxons was established in 1979 and has been serving Harrow and the surrounding areas for over four decades. It is a family-run business and is said to fit in well with the CSF ethos.
The CSF and Saxons partnership will reportedly bring even more benefits to customers old and new. CSF Saxons has the support of six other depots and access to what it claims is £3 million pounds of stock. CSF will integrate its existing IT systems into the branch and increase the delivery fleet enabling it to offer what it says will be an unrivalled service to all customers.
Current Saxons owners, Nilesh and Rahool Patel, will continue to run the CSF Saxons Harrow branch to provide continuity of service and a smooth transition into the CSF branch network.
Established in 1977 originally as Alpha Automotive Spares, CSF has grown both organically and by acquiring other smaller parts suppliers. With a focus on customer service, CSF has a customer service operation that guarantees fast ordering and same-day (often within the hour) delivery where possible. Supplying what the company claims is over 300,000 different OE quality spare parts for all vehicle makes, CSF is proud to have long-standing customers – some of whom for decades – who CSF says rely on it to keep their own businesses running smoothly.
"The takeover is another step in our impressive history," says Sanjiv Shah, Director at CSF. "We've always planned our growth carefully, making sure we're in the right place for our customers and that we can always deliver the top-quality service we've committed to. It's great to be able to expand the business into this new geographic area whilst retaining the existing management team who have built the business to what it is today. We're looking forward to getting to know their existing customer base, and welcoming new garages, mobile mechanics and fleet managers in the local area."
---