MPD's Jane Galea reflects on her career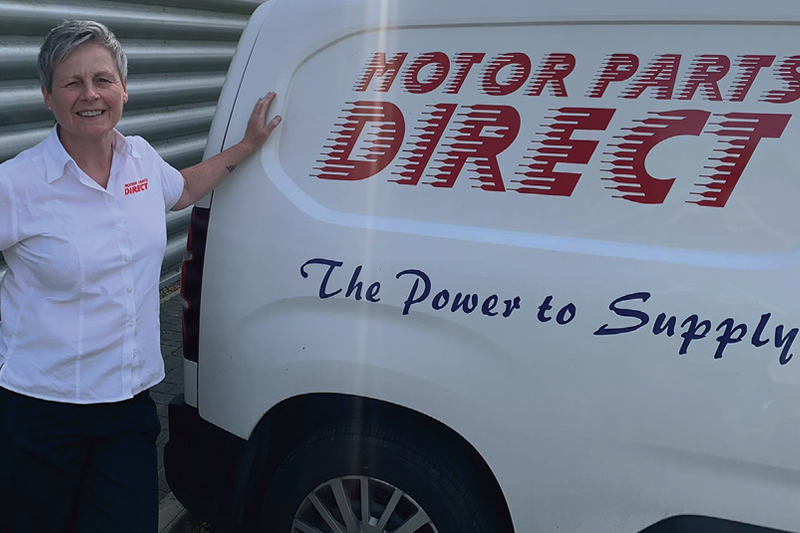 ---
In part one of PMF's interview with MPD's, Jane Galea, the regional business development manager reflects on her career journey.
---
In the dynamic and ever-evolving automotive industry, success stories often emerge from individuals who possess unwavering determination, adaptability, and a passion for building strong relationships with customers. One such individual is Jane Galea, a regional business development manager at Motor Parts Direct (MPD). Jane's journey through the automotive world is a testament to her resilience, dedication, and the belief that customer service is paramount in any role. Our editor, Tom Henman, picks up the story:
Undoubtedly, the best part of my role at Professional Motor Factor, is getting out there and meeting the people behind the brands. They are the cogs of our industry. It's never a chore; it's a pleasure meeting hard-working and skilled people that are determined to make their workshop, factor or a supplier a success – one of those is Jane.
I'd been trying to pin Jane down for an interview for some time, so when I was finally granted one, I was thrilled to be given the green light, but that enthusiasm was tempered when she claimed that she hadn't got much to say! That's not what an interviewer wants to hear! Thankfully, upon a period of reflection and looking back at her CV, she realised that her career was actually quite the story.
Her career in the motor trade began in Plumstead with ABM Motor Factors, a modest starting point for what would become an impressive journey. Later, she joined FPS as a van delivery driver, serving the Croydon area: "I felt like I grew up at FPS," Jane said.
Her keen observation and proactive approach became evident when she noticed untapped customer potential.
Jane recalled: "I asked my line manager, Graham Knight, who taught me all my best practices, if I could pop in and see them, leave an account form, and we were able to grow the branch.
"I did that for nearly a year, then an opportunity came up in the branch, to work the phones – this was when computers had limited capabilities, no internet! We mainly sold pistons, bearings and ring sets – but I knew nothing about those particular products, so I was quite nervous about doing it! I just jumped in; I made mistakes, of course, but I was better for it."
Success in a tough world
Jane's dedication did not go unnoticed, and she earned a promotion to the position of assistant manager in 1990, demonstrating that hard work and determination could lead to growth and success, even in an industry where gender equality had room for improvement.
Jane's belief in both her abilities and her customer base kept her motivated, and she was unwavering in her commitment to succeed, never considering leaving the industry.
She said: "What I loved, what kept me going, was belief in the customer base and myself, knowing there was so much out there to achieve from a sales perspective. I just wanted to succeed; there was no way I was going to step down or leave the industry – I wouldn't know what else to do! – so I just carried on and persevered!"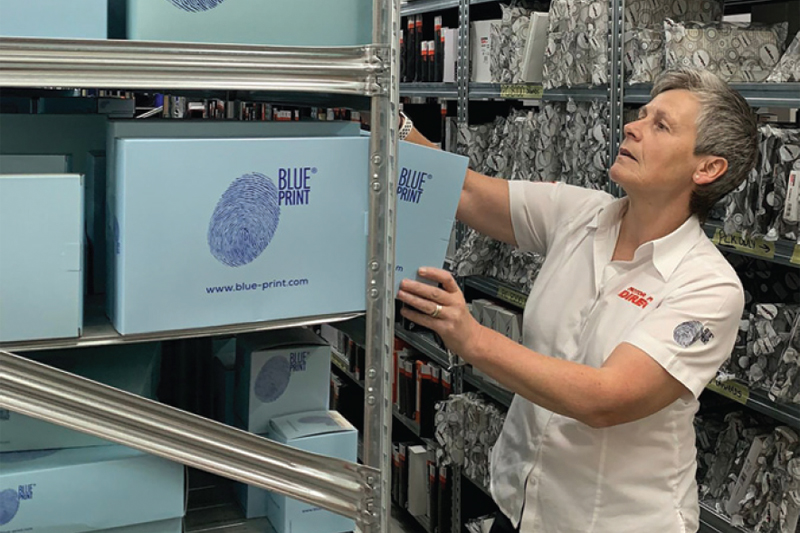 After years of growth, success and happiness, that perseverance was tested once more; her career faced a pivotal moment when she left FPS in 2019; however, her reputation as a business development expert with a personal touch led to a new opportunity:
"I used to call into MPD branches in the south and had an excellent relationship with the teams in those branches. The area manager, Dan Wye, called me one day and said: "Come and see me". I did and he offered me the job there and then – when did I want to start!?
"I started in Crayford and got stuck into a variety of jobs: warehouse, phones, stock cleansing, deliveries – even clean the toilets! – whatever it took to get the branch going! Things changed, though, when there was a new area manager put in charge; Daren Bigwood, who I would move heaven and earth for, told me I was wasted in my current role; he wanted to grow the BDM team, and I was going to become a regional BDM.
"The mantra was about looking after customers to the best of our ability, which suited my style and philosophy. I've not looked back; it's been a brilliant few years and love working for what is a brilliant company."
Of course, MPD is no longer an independently owned company; in October 2022, Motor Parts Direct Limited was acquired by Motus Holdings (UK) Limited. There are 176 branches nationwide, of which Jane Galea is responsible for five: Sevenoaks, Crayford, Maidstone, Sittingbourne and Manston.
Keep an eye out for part two!
---