Dayco considers the realities of the EV revolution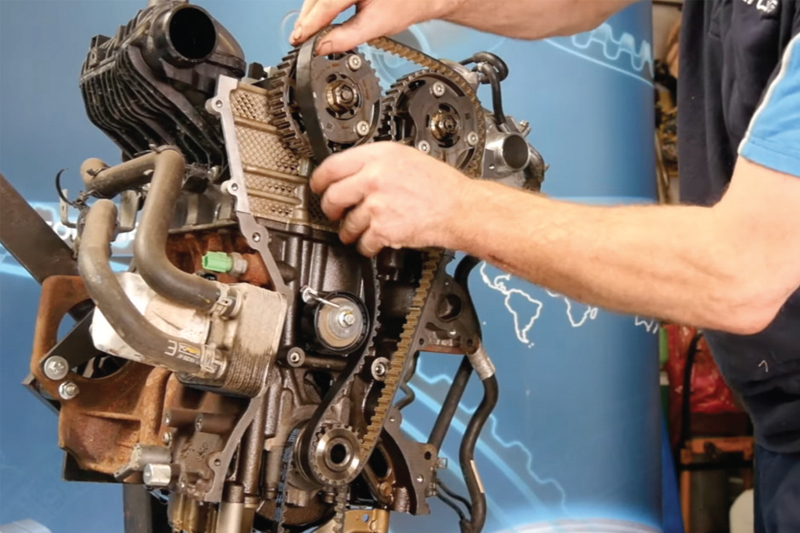 ---
Part two of Dayco's discussion regarding belt-in-oil (BIO) timing drive systems, sees it consider the "Realities of the EV revolution" and why technicians and factors must not neglect the training and products for ICE vehicles.
---
Returning to a subject much discussed within the industry as a whole, but in the aftermarket particularly, Dayco has brought "the realities of the EV revolution" to the fore, when it comes to the products for ICE vehicles that will still be required daily for the foreseeable future.
Dayco National Sales Manager, Steve Carolan, added: "Although factors need to be ready and react to a growing demand for EV specific replacement parts, the reality is that the vast majority of the vehicles that will enter the independent workshop for the next decade, will have an ICE, whether petrol or diesel.
"This means that their workshop customers need to keep up-to-speed with the current technology and be in a position to tackle the immediate needs of motorists and be able to carry out a first-rate job first time. So, alongside the advice that factors can give them when it comes to ordering replacement parts that present a challenging fitting process as they have a higher than normal warranty claims rate, like the two examples I highlighted earlier, training remains paramount.
"By working with us to both arrange onsite training sessions and encourage technicians to attend these courses, factors can assist us to provide proactive steps that help businesses address the current needs without being preoccupied with developments that will take many years to filter through to the workshop on a meaningful level.
"This is not to say the industry should be complacent and ignore the upcoming developments in the market and take advantage of the opportunities they present. However, foregoing training and learning more about the best practice service and repair requirements of ICE powered vehicles, which are still becoming ever more complicated, in favour of alternative fuel technology, doesn't seem a wise decision, while ICE is – and still is likely to be for the next decade – the main revenue source for the typical workshop.
"So, picking back up on the subject of BIO, belt and component replacement of these systems will be around for the long term, because the fact is that the 2.0 TDCi engine used in models, such as the Ford Transit, is still planned to be in production until 2030, so the newest vehicles are unlikely to enter the aftermarket until 2033.
"As a result, not only do we need technicians with the knowledge and skill to work on these systems with confidence, but there will also be an increasing demand to supply the replacement kits for them to fit, which is good news for factors, as it guarantees a reliable source of revenue that helps them as they look forward and develop a long term strategy for their businesses."
---