Morelli discusses its close relationship with Esprit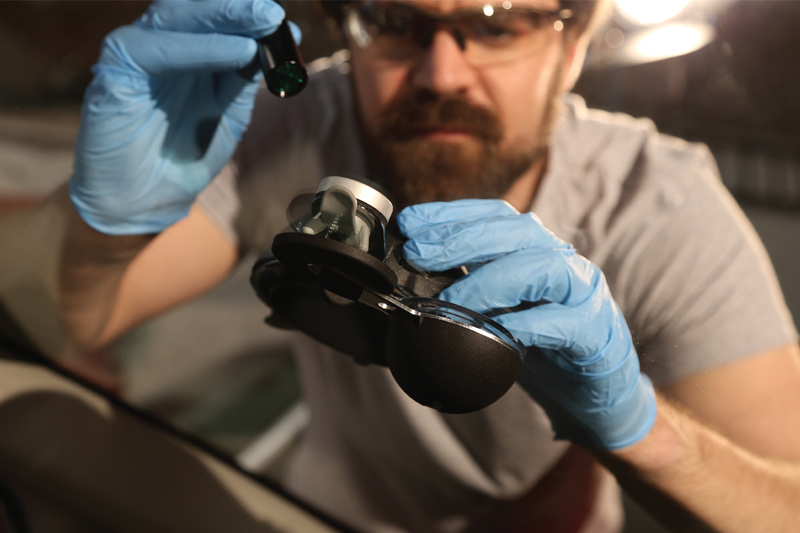 ---
Morelli Technical Training and Assessor, Ian Gilbert, joined us for a chat about how Morelli's relationship with Esprit Windscreen Repair Equipment, as a distributor of its products, has benefited both businesses.
---
Morelli is a nationwide distributor of products for the automotive business, and windscreen repair is one of the services that it sells to its thousands of customers nationwide. Morelli, like Esprit, is a family business – albeit Morelli has a few years on Esprit, as it was established in 1957 to Esprit's 1981. Ian works at Morelli's training centre in Coventry and trains across the board in its huge variety of products.
Ian explained that he had first used Esprit when he came to work for Morelli 13 years ago: "Esprit products are really easy to use, and I find training customers in using Esprit to be very straightforward. They always get the hang of it pretty quickly".
Ian agreed that Esprit is a great company to deal with: "All the staff are very friendly and pleasant."
Ian also opened up about how being a distributor of windscreen repair worked for the Morelli business, setting out how customers would buy through the company and then they would assist with training and follow on sales.
For distributors, he advised building of relationships was key and that the close relationships between distributor and customer meant that Morelli built and maintained these relationships that would then last for years.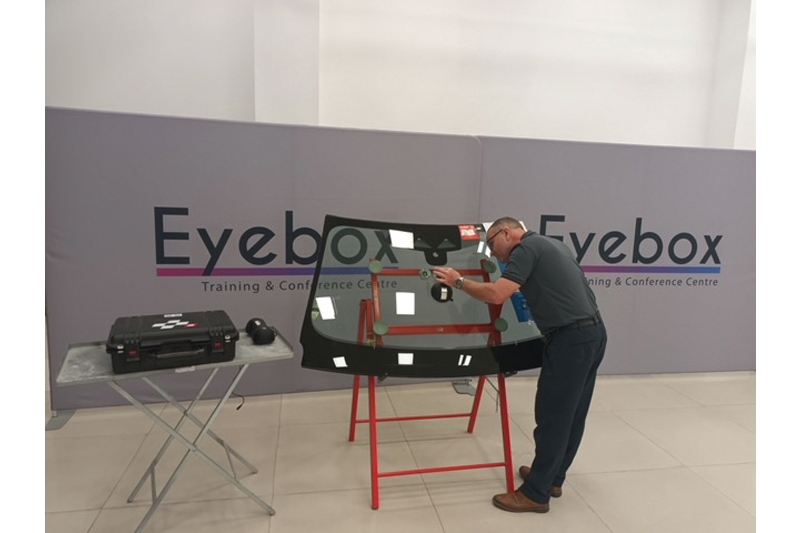 Having a close relationship with suppliers, including Esprit, was also vital to ensure that customer demand could be met, new products could be discussed, and customers were kept up-to-date with the products that they could provide. Ian explained that many of Morelli's customers for Esprit products were repeat business, showing the strength of the Esprit brand, product and also the service that they received from Morelli.
Ian went on to talk about the Morelli training centre, which has recently expanded in its Coventry base to take over the whole building: "We carry out all sorts of training here, as well as having exhibitions of the products that we sell, and this expansion gives great opportunities to the companies that we distribute for to exhibit and show their products to potential and existing customers."
Morelli 'extremely valued'
Esprit Director, Victoria Evans, said: "Morelli are an extremely valued and long-term customer of Esprit, and we hugely value the experience that Morelli, and all our distributors bring to our business".
Victoria went on to explain that the distributor model was vital to the Esprit business model: "Distributors know our product so well; they can pass on that expertise to their customers and build on those relationships. We have distributors worldwide, and in turn, we're distributors for products, such as BTB windscreen removal products from Australia.
"Esprit have also just acquired Rejel, a distributor of automotive products including windscreen removal tools, Dinitrol, clips, trims and various other products."
Victoria concluded by revealing that the expansion of the training centre in Coventry was fantastic news for suppliers of Morelli: "The more opportunity Morelli have to train and showcase products, the better. We'll be working with Morelli to show our products and provide marketing and literature to their customers who attend their facility."
---