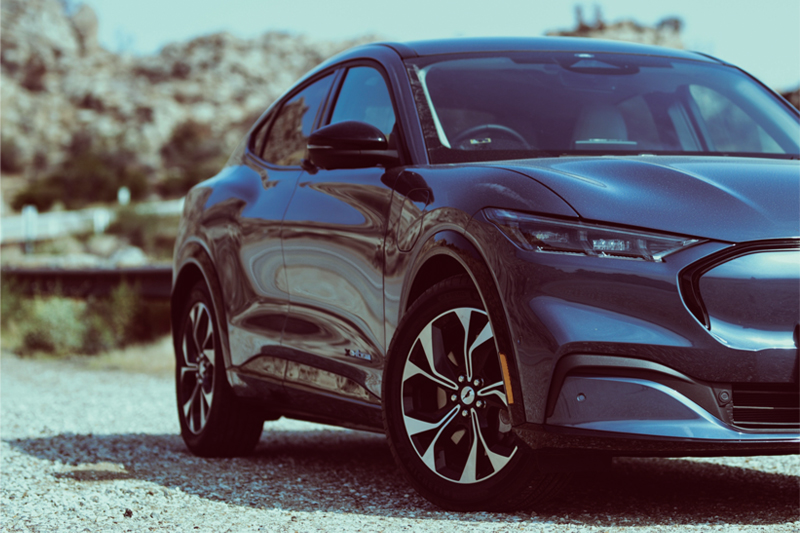 ---
Rear EV brake pads for the Ford Mustang Mach-E, Hyundai Ioniq 5/6 and KIA EV6 have been released in the latest first-to-market release round-up from Delphi.
---
Delphi Global Product Line Manager, Carl Lester, said: "We're really excited to announce the launch of our new EV brake pads. Delphi EV brake pads have been engineered to provide instant friction and exceptional braking performance straight from the box."
Delphi has carried out extensive research and development into OE-quality EV-specific brake friction materials and found a wide range of wear characteristics.
According to Delphi, most electrified vehicles can provide sufficient braking power through the electric motor alone to slow it in the majority of daily-driving scenarios; however, Carl believes regenerative braking has given rise to an entirely new problem:
"Friction braking is self-cleaning but because hydraulic brakes are essentially a back-up system on EVs, they are used much less often. With less use, rust and contaminants can quickly build-up, affecting both the disc's friction surface, the pad mounting, and the caliper piston/slider pins."
Delphi reported that it is renowned for releasing first-to-market premium quality braking parts to the aftermarket, allowing automotive professionals to generate additional revenue by accessing the repair business on newer vehicles sooner, increasing profitability and customer retention.
Did you know…?
The Ford Mustang Mach-E was developed from the ground up as an all-electric vehicle and boasts a driving range of around 370 miles under WLTP regulations.
---